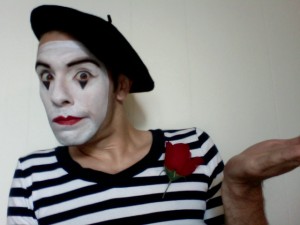 For a week in June I worked, as an actor of course =p,  at the CT Film Industry Training Program (CT FITP) on the Quinnipiac University campus and recorded daily videos that run approximately 1 minute long. The goal was to provide some behind the scenes information on the program, the shoot and to engage with anyone interested in filmmaking.
It was also an experiment to stream line my CAST TO CURTAIN webseries workflow – primarily the editing part of the processing.
The film, A-1 Quality Entertainment, is in post-production and will be completed (hopefully) before the year ends.
The program has run for 4 years at QU and appears to be on the chopping block due to budget issues in CT. If you are a resident and believe that filmmaking is important to the future of Connecticut's economy please contact your elected official by phone, email, mail, etc. to tell them you support the program. Without the support of CT citizens the program will be likely be cut from the next budget.
Fore more on what the CT FITP is please visit the CT FITP website.
Without further ado…
A-1 Quality Entertainment On-set Day 1
A visit to the birthday party set and meet Angelo Di Giacomo (camera instructor). http://www.imdb.com/name/n​m0223859
A-1 Quality Entertainment On-set Day 2
A sneak peak of the make-up and meet our make-up artists – Jackie Zbuska and Kellyann Parrillo Milkowski
A-1 Quality Entertainment On-set Day 3
Meet our awesome costume department and also some mime make-up by Jackie Zbuska.
A-1 Quality Entertainment On-set Day 4
Step on-set into the offices of A-1 Quality Entertainment at the end of the day.
A-1 Quality Entertainment On-set Day 5
My final shot of the week… Up against the A-1 van!