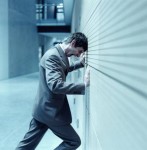 I just posted to planetfeedback.com a huge frustration of mine that resides in the wireless telephone sphere. I am very curious to see what responses this letter gets. Of course I'll post a follow up with (some/all) the comments. My next step will be to contact my state representatives. Someone has to be a forward thinker. Right?
Here's the permanent link – squeeeeeeeeee! and here's the text:
Neighboring State Phone Lines on One Bill
by Gary P. written to Verizon Wireless
Posted Mon December 11, 2006 11:56 pm
Good day. I have been a customer with Verizon Wireless since I was employed by Verizon Wireless, then known as Bell Atlantic Mobile, in 1998. Since then I have had the same phone number.
My wife has been a Verizon Customer and has had the same phone number for at least 5 years.
Here's the combined situation for our accounts:
3 wireless phone lines with Verizon Wireless
2 are based in CT – 203 area code (mine and my mom's)
1 is based in NY – 914 area code (my wife's)
The 2 CT lines are on a family share plan.
The 1 NY line is on a personal plan.
The question I posed to sales and customer service representatives was: Is it possible to combine CT and NY phone numbers onto one bill (aka a family share plan)?
According to the big 4 I have been advised the following:
Verizon – It is NOT possible.
Cingular – It is NOT possible.
Sprint – It is possible.
T-Mobile – It is possible within their billing system but it will not be done for tax reasons.
As more and more people are using cell phones, and only cell phones, the probability that people will want to keep their cell phone number increases daily. Add to that people from neighboring/different states meeting each other and marrying. The cell phone industry, left as is, forces their client base to pay additional monthly access fees due to their geographic origin.
Is there something I'm missing that can be done or used to curb this financial burden?
Sincerely,
Gary Ploski