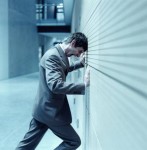 This past weekend the crew of 11o1, all four of us, sat in traffic for four hours on out way up to CT. Yes. Four. Hours. In the early part of the drive I figured everything would be great because there was usual slow down kind of traffic but not the stop and go kind of thing. Wrong.
I 95 had an accident at exit 17 on the south bound side of the highway. Key words – south bound. Due to the ever popular activity of rubber necking I 95 north bound was affected going all the back to exit 4-ish. For more than 10 miles we stopped, rolled, braked, putted due to two accidents on the south bound side of the highway.
Can a large make shift wall be put in place for accidents like this coppers? Something to restrict the view of drivers so as to avoid additional traffic. I am sick of CT's DOT lack of traffic information.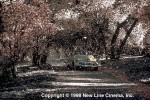 When I'm driving in CT I'm not going to log on to your site to see what the traffic reports are where I am or where I'm going. I need it on the radio or on my cell phone. Create a toll free number that people can call in to and select which location for which they want information. If movie theaters, insurance companies, and other customer service lines can 'hear' my request I'm fairly certain CT, and any other state, can put in place a voice automated system that people can use to get and or give traffic information.
Enough already. Do something that will actually HELP drivers. Web cams… Uh, no. It's going to cost more than it will be worth.
Maybe it's time I changed my site name to something like "Making Traffic Information More Available in CT" or Need Traffic Information in CT… Good Luck" OR "CT Traffic Information… Coming Soon."
Last bit… After breaking free of the traffic on I 95 we thought all we well. I decided to pass up the opportunity to take the Merritt to Rt 69, had I known Rt 8 had a two car accident half way to where I needed to be I probably would have made a different decision.
Think ahead decision makers. People have cell phones and radios in their cars. Use wireless technologies to tell them what is happening. It's pretty inexpensive compared to your plan of web cams. How much is that costing the tax payers!? Sigh.