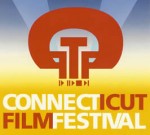 At the Connecticut Film Festival Sib Law and I spoke with a number of talented and driven people with questions about the web and how it applies to their interests. Below is some of the information we talked about.
If you have any questions… Please contact either of us.
Description: If you know what Twitter, Kickstarter, Google Ads, domain names, and DropBox are, ignore this workshop. If you don't, join us and get up to speed with the web of today.
[iframe: src="http://docs.google.com/present/embed?id=dc5hw9jn_83c24z9bfd" frameborder="0″ width="410″ height="342″ ]
If you know what Twitter, Kickstart, Google Ads, domain names, and DropBox are, ignore this workshop. If you don't, join us and get up to speed with the web of today.
Presented by
Let's Talk
What is social media?
– A place to engage with others online about any and everything.
What are popular social media sites?
– Facebook, Twitter, YouTube to name a few. New options all the time. Ex: Fortalent.com
Are they all the same?
– No. Each has a unique set of features.
Should I use them all?
– Maybe. You can use each or you can use one. It's up to you.
What about privacy?
– There are many settings to adjust on each service.
What can I do on these sites?
– Network, share updates, videos, music, raise money. Name it.
Do social sites really matter?
– Yes, Let's review the numbers… (See below: What the F**K is Social Media: One Year Later
What is a Facebook Profile compared to a Facebook Page?
– A page is a thing, a place, a person. Ex: Coca-cola, Toronto Canada, Gary Ploski
Can I have both?
– Yes
What is the difference?
– A page does not contain personal information like a profile.
Can I have many Pages?
– Yes. One for each project and/or person.
Can I raise money online?
– Yes, yes, and yes.
What sites can I use?
– Kickstarter.com, Indiegogo.com, Independent Feature Project ifp.org
What will these sites do? – Each has a slightly different approach but they will help you build an audience and raise money.
How can I update services at once?
– Web tools like hootsuite.com, ping.fm, & hellotxt.com. Ping and Hello allow you to update via text message.
What is a domain?
– A unique name that ends in .com, .net, etc.
Why would I want a domain?
– It is usually easy to remember.
How much does a domain cost?
– Around $10 annually.
How do I buy a domain?
– Popular websites provide a method to purchase a domain if you are going to use their web hosting option. A popular site you can use is godaddy.com
How will a domain help me?
– Search engines like domain names. They will rank a domain higher than a web service if content is more relevant and/or updated.
Will it appear in search results?
– It will, but it will take some time.
What can I do with it?
– Put it on your business card, DVD, CD, etc.
Email options
– Web hosting companies generally charge to host email but there are free options like Google Apps.
What is webhosting?
– It is the way in which your website is made available to the world.
How much does it cost?
– Prices can range from a few dollars a month and up.
Do you have a recommendation?
– I do not. There are wonderful webhosts waiting for you. Which company you choose will depend on many things such as: features, operating system, CMS or no CMS (content management system), bandwidth, etc.
Can I blog for free?
– Yes and yes.
What are some options blogging sites?
– WordPress, Blogger, LiveJournal, etc. Each offers unique features and possible add-on options.
What's the big deal about Smartphones?
– They're going to occupy 1/3 of the marketplace in 2011
What's the big deal with the iPod Touch?
– Four words. Portable. Computer. <$200
What's going on with tablets?
– They're going to be huge. Users watch high amounts of video.
Why are these three things in the same section?
– Portability. People are watching things on the go more and more.
Can you tell me a little bit about ads?
– Ads are inexpensive. There are two types. Pay for impression – cheaper, no guarantee click through. Pay for click – guaranteed click through.
Can I tailor who sees the ad?
– Want to market to people that like movies made by John Carpenter in New London?
What is traffic?
– Views to your website can be tracked with tools.
Can I expect traffic right away?
– Likely no, but it will build up over time. Especially if you market and/or engage.
How can I collaborate &/or share?
– DropBox, Drop.io, Google/Yahoo Docs, Groups, etc.
If I delete it will it go away?
– Generally the answer is no.
What does all of this require of me?
– Time. Patience. And persistence.
Anything else?
– More time, more patience, and more persistence.
There is a learning curve. Everyone has to go through it
Additional resources about social media and the web: