Canada has busted out of the gates with help for those serious about moving north! As the UK paper has said "And now… Four more years" many of us are seriously considering a move. Here's your chance. I'm weighing in whether or not I should submit a profile. I've met some hot Canadians. Hmm.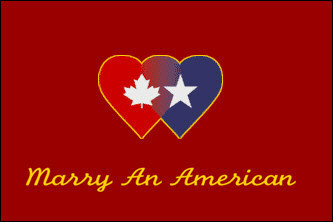 Ladies and gentlemen,
drop your borders
Now that George W. Bush has been officially elected, single, sexy, American liberals – already a threatened species – will be desperate to escape.
These lonely, afraid (did we mention really hot?) progressives will need a safe haven.
You can help. Open your heart, and your home. Marry an American. Legions of Canadians have already pledged to sacrifice their singlehood to save our southern neighbours from four more years of cowboy conservatism.