Opening week at any school is likely insane very busy. Sarah Lawrence College (SLC) is unlike most colleges and universities. The first week of school is less school than it is a time to ask questions and speak to faculty and other students about the offered classes. I've never been through the process fully so I get to watch it from a staff perspective. It, often, I believe, is at least as busy as the registration process everyone goes through.
Students go home and reconfigure their computers to work on their home ISP or they use it at a Starbucks. So many things can change during the summer. Few think this kind of thing will impact network connectivity on campus. Typically this mindset is safe and will be expected by network admins so it's not a big problem.
On the other hand, viruses, ohhhh, viruses… This past week 2, possibly 3, laptops were brought onto campus and brought the network to a halt. Packets were flying through the network faster than Superman flew to go back in time to save Lois from an avalanche. There were so many. So so many packets.
While this is sad that SLC presently does not have anything in place to prevent this type of event it's sadder still knowing that the school offers to every student and faculty member a free anti-virus application available for download from on or off campus. Free.
I know it's not news. I know people think it won't happen to them. But, viruses, happen. It just might happen to you, or your family, or your friend, or a stranger. We all like to think we know what we're doing on line. Nobody wants to be stupid or inept. Sad thing is, many people simply are uninformed or choose not to care/listen. Yup, back to my point – "It won't happen to me!"
Describing the impact is very much possible but the impact is hardly possible to understand unless you go through it. Trying to load google or browse the local network only to see "Timed out" appear on the screen isn't something one would expect. Last week during the opening few days that was all too common. A couple of the virus/malware laden machines came in but one is still out there causing havoc.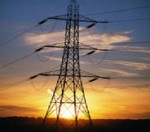 Not that it matters due to the power outage at Sarah Lawrence due to downed trees. That's right, no email, no power, no tech. And, from the looks of it, no school today due to Ernesto's strong winds and rain. To be perfectly frank, going through it, the storm wasn't that bad. The rain was strong and the wind was super cool but power outages? Odd.
So, parents or SLC peeps trying to find out what's happening know that there is no email. Is it gone? Bounced? No, The outgoing mail servers (SMTP) you sent the mail through (gmail, hotmail, local ISP) will continue attempting delivery over the next few days. Each server is uniquely uniquely so don't expect everything to show up be delivered once when the power comes back on. Note – Mail will be bounced back to you after the SMTP server has tried as many times as it is configured to try.
Actually, mail.slc.edu will be attacked – in a good way, when it turns back on because every SMTP server will continue trying until mail.slc responds. When it does. BAM! Here's the mail you've been expecting.
That's the lowdown here in the land of SLC. Take it or leave it. Parents, friends, sorry to say the only way to reach your son or daughter is via their cell phone which hopefully has a charge. = )
UPDATE 7:30 PM – As of approximately 3:30 PM power has been restored to SLC's campus. Internet services are, at present, not responding.
UPDATE 8:11 PM – I drove over to campus to pick up emma and was told that power is going in and out. Volleyball was apparently strange as the day light went away. Anyhow, still no Internet services with the power going in and out.
UPDATE 10:44 PM – Internet services appear to have come back up. I was able to logon to webmail. My.SLC, slc.edu, and pages.slc all appear to be responsive as well. If everything holds fast a bunch of inboxes will soon start to fill up.