Little did I know that between 7 pm Friday May 31st and 7pm Sunday June 2nd I'd direct a superhero genre film called Power Up, Power Out during the 2013 NYC 48HFP (Hour Film Project).
Last year I directed my first film, quiet de luxe, and I needed a catalyst to get me moving to shoot another. Thanks to the 48HFP's annual cycle I approached team flipmeover in a skeleton crew fashion with one objective in mind – shoot a one-take 4-7 minute film and learn from the experience.
Schedule Summary
The script for Power Up, Power Out is 6 pages and is filled with dialog. The actors had their work cut out for them because this was not a typical short film script.
The schedule below is a rough outline of the weekend's timeline.
Friday 7pm-Saturday 2am – Script creation/edits
Saturday 2am-6am – Sleep
Saturday 6am-12pm – Script edits with actor input from 9am
Saturday 12pm-4pm – Line memorization and tentative scene setups
Saturday 4pm-5:30pm – Lunch/Dinner
Saturday 6pm – Line memorization, blocking, audio setup, rehearsals.
Saturday 10pm-Sunday 1am – lighting setup, final blocking, costumes, make-up, run throughs
Sunday 1am-2am – Actors got out of costume and mics were removed
Sunday 2am-4am – Raw footage was copied to the external drive for editing by Mehow, Gary drove the actors to NYC
Sunday 4am-6am – Sleep
Sunday 6am-6pm – Editing and paperwork was completed
Sunday 6pm-7pm – Drove to NYC with paperwork and 2 data DVDs
Sunday 7:15pm – Handed in the paperwork and completed film
In total I believe we shot the piece ~7 times from start to finish with a 5-10 minute reset for each run.
The Cast and Crew
This year I wanted to experiment with the shoot and with the size of the cast and crew. Thanks to the 48HFP having all the paperwork in order for SAG-AFTRA and non-union participants all that is needed is some get up and go. So, I got up and got!
On one side of the camera I cast 3 actors and on the other side there were three others, myself included. With a total count of 6 people it would normally be a weekend of mayhem but because of the one-take approach it was a long weekend filled with not so much stress.
Elizabeth Miller a fellow alum of Sarah Lawrence College's Theater MFA program, signed on to craft our script.
Michal Trzaska was up for the challenge to work the camera and edit.
Danielle Joy, Russell Jordan, and Erin Gorski found the concept of a one-take short fim to be enticing and came on board to bring the script to life.
Thank you!
(in no particular order)
Michal Trzaska (Director of Photography, Editor)
If you are lucky to have a Mehow in your life, you're a lucky person. Mehow, aka Michal, is not only amazingly talented with so many technical aspects (camera, lighting, sound, and editing) he is also one of the easiest people to work with under intense (ahem 48HFP!) and traditional shoots.
Not only is he talented but his enthusiasm to make this year happen was a key part to our success. Despite the heat, it just happened to be a scorcher of a day, Mehow worked the camera through the ~7 minute shoot over and over and over while the actors learned their lines and we blocked each scene.
I had a chance to tell Mehow this in-person just as we were wrapping up the final edit Sunday afternoon and I feel like it's the kind of thing other people need to know about him. When working with Mehow it's not only easy but he has a way of taking your idea(s) and shifting them to, follow me here, make the idea his own *and* to enhance your idea(s) at the same time. There are very few people I know who can do this. Collaboration is a part of his DNA and if you have a chance to work with him you'll be singing his praises as well.
Thank you, Mehow!
Elizabeth Miller (Writer)
When my primary collaborator,  emma, told me that she needed a break from the 48HFP I was worried that I wouldn't find a writer. It didn't too long for my mind to realize I knew the right person to ask. She has written and had published ~10 minute short plays and I've been looking for an opportunity to work with her on another project.
Elizabeth and I worked together previously when she directed me in a play called Tallgrass Gothic while attending Sarah Lawrence College. Over the years emma, Elizabeth and I have discussed possible ways to work together and this seemed like the perfect fit because I needed someone who understood how to get across an idea in less than 7 minutes and who knew how to write for the stage.
It's not easy to create a complete story in only a few hours. Funny enough though, Elizabeth created two. It's very likely she will do something with the second on-stage in NYC. =) Reading the scripts over it was clear that one was a fun piece and the other was a bit more sobering. Based on my experience with the 48HFP I opted for the fun script.
The superhero genre was not a genre Elizabeth was ready to tackle and yet she succeeded in so many ways. The characters are full of life, the world is realized, it could be shot in one-take, and the most important piece of all – it would turn out to be a short film that was less than 7 minutes long.
I don't know many writers who are willing to subject themselves to a 48HFP with no other writers to discuss possible ideas and re-writes. Elizabeth took control of something altogether new to her and at the end of day left us all with a great script.
I can't thank or congratulate you enough, Elizabeth!
Danielle Joy (Tessa)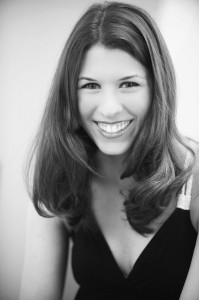 Danielle posted her information on the 48HFP site as talent interested in joining a team and I happened to stumble across it. Fortunately for me I already knew her on Twitter – @DanielleSpell. With a tweet it was done. She was ready for the challenge. Ahem, social networking win!
Before arriving to set she already carried with her the kind of excitement one needs for this type of project. Without it, energy & focus will dissipate and the whole piece could collapse. That was not a worry I had with Danielle. In fact, the speed at which she learned her lines left me in awe.
Throughout the day she stayed focused, was willing to help other actors run lines, and was fantastic on camera. She played with the dialog like it was her own and built into it a true sisterly relationship with Erin and Russell.
Because the crew was just Mehow and me she noticed that we needed help at times. So, on her own, she stepped in to help with a few things that might have set back the shoot. Now that's keeping it together!
It was a pleasure getting to know Danielle on-set during the 48HFP and I look forward to working with her again. She was a true professional and you know that's the kind of actor you want waiting in the wings.
And a personal sign off for allowing us to use your laptop in the film.. Exterminate!
Thank you, Danielle!
Russell Jordan (Rox)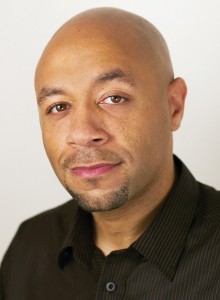 December 13, 2009. That's the day Russell and I met on Twitter – @RussJordan. It wasn't until the 48HFP that we had a chance to work together though the circumstances were different than I think either of us could have anticipated. Instead of acting together we found ourselves on opposite sides of the camera.
Like Danielle, Russell brought with him a drive to make this short piece come together and drive forward he did. Throughout the day he brought more and more life to his role as he worked individually and with Danielle and Erin to turn this super powered family into the modern equivalent of The Cleavers of Leave it to Beaver. Perhaps it is because of his years of theater and film experience that he fit into the flow of the day like water being poured into a river. Aces!
Russell's performances delivered a sense of humor that is dynamic and full of life with ample amounts of humor, familiarity, and sincerity. It's clear that he is in the moment of the scene with his fellow actors and he was ready to run it again and again even it it was 1am and we had been going since ~10am of the previous day.
A consumate professional, the next chance I have to work with Russell again I will take it. You should too.
Thank you, Russell!
Erin Gorski (Candi)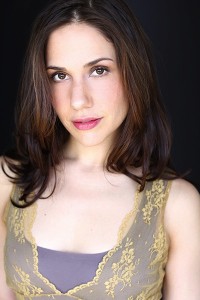 It was a tweet (@ErinGorski) late in the week and in the evening that brought Erin aboard because of a last minute scheduling issue with another actor. My hope for the weekend was to work with someone I'd met, even if it was only briefly, and this was certainly the case with her because she had attended a class I taught through Act Outside the Box.
Like Russell and Danielle, Erin arrived with the type of approach a director hopes for in an actor: prepared, a willingness to try new ideas, the list goes on.
There was one portion of the script that was unlike most scripts because it involved a YouTube style form of acting. Erin needed to create two characters because YouTubers are performing even if they are being themselves. Here's how it looks written out: Erin –> Candie –> Candie's YouTube personality.
Erin locked in the roles by rehearsing on her own and eventually with a laptop, that had Quicktime opened up on it, so she could see what portion of the screen could be used as referential areas (pix that might appear) or other items (subscribe buttons, etc.). She handily navigated another important YouTube take on acting, talking directly to the viewers in a conversational way, which is not normally taught or learned in a workshop or a class.
Erin took her theater experience and embraced it's bigness to find the on screen differences of Candie and YouTube Candie and I couldn't have been happier with the final performance. It was a pleasure seeing her create two characters in one and a true to life on screen family relationship with Russell and Danielle.
Erin's professional and open approach to acting is exactly the kind of actor I want to have on my set and I believe you will as well. Until the next time.
Thank you, Erin!
team flipmeover
Thank! You!