A MAD Barage of news described with one word each…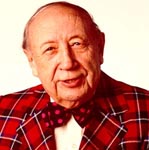 Gordon Sinclair Sr.
Pathetic! – God Gave U.S. 'What We Deserve,' Falwell Says
Outstanding! – WTC rebuilding planned
WRONG – Gunmen shoot boy as warning to India not to help US against Taliban
Loner – Congresswoman Barbara Lee – 9th District of California Representative
Theorist – Madonna calls for peace at Los Angeles concert
Hope – WTC Search Sniffs Out Wireless Signals
Untracked – Ramzi Yusef, architect of first World Trade Center bombing, carried plans for airliner suicide crashes
Back-off – Superweapons USA will unleash
Selfcentered – Store owners 'double price of US flags'
Surprising – Sources: Pakistan to demand bin Laden handover
Contradiction? – India gives US dossier on Afghan mercenaries
The Americans – script
MP3 Format – audio
NO! – Did Nostradamus Really Predict New York Attack?
Proud – Old Radio Script Praising U.S. Is a Web Hit
I have so much to say but it feels like there isn't much I can say presently. I need to let this simmer…<- meaning -> out