As a content creator I recently faced the question of whether I should create a LLC (limited liability corporation) to protect  personal property and money or to let it ride on the hopes that nothing would ever go wrong.
The Wake-Up Call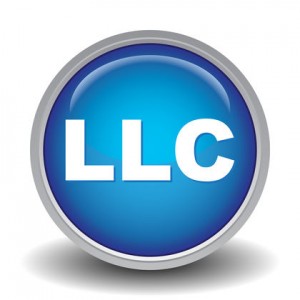 There are costs that go along with a LLC but consider the costs if you aren't protected.
Have you ever woken up to a "Cease and Desist" about a something you wrote?
If it's your first time and you don't have a lawyer in the wings your heart is likely going to palpitate for much of the day. Once you finally relax… The idea floods back into your mind and a swell of heat rushes through you yet again.
It's the kind of feeling you do *not* want to experience.
It's also the type of thing that gets you to sit up and ask… "Could I get in serious trouble for this kind of thing?"
In 2012 emma and I experienced that kind of morning. Due to the nature of the blog post I wasn't worried but she was. Mostly, I think, because she wrote it. The issue was addressed in a matter of hours but it got us thinking about her writing and my producing/directing. How would/could we protect our personal finances from our artistic endeavors?
Costs and Frustrations in New York
We spoke with our accountant and learned that it was inexpensive and relatively painless – just two forms with very little needed information.
With the paperwork filled out a check for ~$135 in the mail we figured everything would be done in about one month. Not bad.
We were wrong. The paperwork is not created for noobs. #llccreatingnoobhere
In fact it was written for those who do this type of thing on a regular basis. It took a returned mailing of the paperwork, a phone call, resubmission, another returned mailing, and another phone call to finally have the LLC paperwork filed properly. Each mailing took about 3 weeks to get to NY State, a couple weeks to get back to us. All in all I think it took about 3-4 months to get this part of the business setup.
If the paperwork was written for a noob like me it could have been finished up in about a month. Call in advance of mailing in anything. #trustmeonthis
How did we know it was setup?
The NY State Office offers a handy site to search for LLCs: Corporation & Business Entity Database.
Here is what ours looks like:
Suggestion: If you're going to create a LLC with your accountant, show them the paperwork before you mail it out. I mean to say that you should fax it or email a photo. Show them *exactly* what you'll be posting in the mail. Trust me, it will be worth the effort.
The federal part of the process was exceedingly simple. That part of the process was done in about 15 minutes and it was all online. I thought the federal government was supposed to be more complicated than state government because of all the red tape. #shouldershrug
The Mailbox & The NY Newspaper Lobby
Prepare to see a swell of new mail at the address you use for your LLC. We're talking 'Frack me!' levels. I used the app  "PaperKarma" and "MailStop" to unsubscribe to every new piece of mail that arrived and have seen a steady decline of junk mail.
But then on one of those spam filled days I read something about a need for the LLC to be in a newspaper. A newspaper?! What? This has to be a joke.
A number of companies offered to save us the trouble for only ~$500 for us and could cost as much as ~$1600.
"This has to be a joke." I said laughing to myself as I tossed it in the recycling bin.
Then more companies junk mail arrived offering the same service for roughly the same price. If it looks like a duck, quacks like a… You get the point. I hit the 'tubes and learned it was true. o.O
Section 206 of the New York State Limited Liability Company Law requires that within 120 days after the effectiveness of the initial articles of organization, a limited liability company (LLC) must publish in two newspapers a copy of the articles of organization or a notice related to the formation of the LLC. The newspapers must be designated by the county clerk of the county in which the office of the LLC is located, as stated in the articles of organization. After publication, the printer or publisher of each newspaper will provide you with an affidavit of publication. A Certificate of Publication, with the affidavits of publication of the newspapers attached, must be submitted to the New York Department of State, Division of Corporations, One Commerce Plaza, 99 Washington Avenue, Albany, NY 12231. The fee for filing the Certificate of Publication is $50.
That's a whole bunch of money. What if this isn't done? We asked someone who has a LLC in NY. The short answer, we can't sue someone.
The newspaper lobby, many years ago, did something for their industry, then it sat on the shelves and collected dust. As newspapers stop putting their news on paper it's high time NY caught up with the state of the industry. There is legislation that has been waiting for debate but it hasn't been brought to the floor.
S437-2011: Eliminates certain publication requirements for limited liability companies and limited liability partnerships; repealer
Source: http://open.nysenate.gov/legislation/bill/S437-2011
Why not? Your guess is as good as mine.
The Bank Account & Credit Card
Have a personal credit card and a stupendous credit score? Guess what, it means nothing for your new business. I know this because I contacted American Express and tried to get a card for our business and received a 'nope' because there was no history to the business.
Hmm… A Catch 22 moment?
I found that we were able to get a card via Chase, the Ink MasterCard. With a no fee MasterCard we were on our way. Bonus: Recently the Ink card could be connected to an Amazon account. This means that points earned can be used toward items on Amazon for your business. Very cool. Win, win!
More paperwork delayed the bank account process. If you can, when you're creating your LLC, ask about getting certified copies of the Certificates of Incorporation & Articles of Organization sent to you as soon as it's available. This will expedite the delivery of this very important paperwork. The kind you will need to open a bank account.
No paperwork. No bank account.
How do I obtain copies of documents filed with the Division of Corporations in NY?
Source: http://www.dos.ny.gov/corps/faq_copies.page.asp
The NY State Office website (noted above) suggested that we'd receive this important paperwork in a week or two. The person I spoke with in the NY State Office even gave me the same impression. Er… Wrong. Capital NoNoNoNoNo. It took between 1 & 2 months for it to arrive. We kept thinking it had been lost in the mail. Nope. Things moved slowly and that's all there was to it.
Once that was out of the way opening an account is a breeze.
Suggestion: Tell your accountant exactly what you're going to need for the LLC so that they can tell you what to do up front. This way you don't have to wait months on end to get your LLC completely setup.
Taxes
Be prepared for annual tax fees and a slightly higher tax bill than you are used to for your personal taxes. But, also be ready with all of the expenses your business paid for throughout the year that you normally would have paid for without a second thought. For more details and what is/isn't a write off speak with an accountant.
It's more money you'll say and I'll say "I know, but you'd be paying for these things anyway and if you were ever sued you'd lose more than the amount it costs to pay for an accountant who will get you money back for money you'd spend anyway on your business practices."
Think long term with a LLC. I know the first year is expensive, I've been there, but remember, you're protecting your personal property, possessions, and if you have one, your family. Ask an accountant in advance what kind of costs you'll see during tax season, what kind of things you can write off, as well as what other benefits the LLC can provide you.
Was it worth it?
Yes. The stress of being sued is gone which means the worry of any of our personal possessions, etc. going away because of our artistic projects is gone. Talk about a huge sigh of relief.
Anything we produce via the LLC is now ours and not at the same time. It feels good to know we're in a better place than we were before setting it up.
Just to make sure we're all on the same page, it is a limited liability corporation. Limited. If you're interested in creating one of these puppies, ask an account about them. You do *not* need a lawyer. They'll charge much more and it's not something they regularly handle. Accountants see this stuff regularly.
Feedback?
What's your experience with creating and running a small LLC?
Has it protected you in ways you hadn't anticipated?
Your friend asks you for advice on the topic, what do you say?