Fah! Happy times for the geek in me!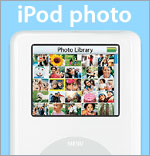 My foray into digital media arrived today at 10:26! Over the past few days I've imported over 145 CDs. Phew! Almost half way there. I've found music again! I'm so excited! Lota Babe chants! "LALALA!!!" Soon enough I'll pack up my stuff and set sail for See-Tee – along with my tower. I can't leave all the music here in NY while the iPod waits for an injection of LIFE! LALALA!
I gl33!!!

On another note of TECH FUN… I found last night a post telling me EXACTLY what Kyocera and Verizonwireless couldn't (wouldn't?) tell me – a release date for the Kyocera Koi/KX2. When? YESTERDAY! 11/23! HO-HA! There it is on the left. How cool is the phone? It's not a flip phone and it's not a brick phone. It's an updated slider phone with a great camera built in (1.2 megapixel camera with digital zoom and integrated flash). OH, and it records videos too (up to 15 seconds in length). So utter happy about this release. Uber utterly happy.
Non-techy news just filtered in about 30 minutes ago which is even better news than the above stated goodness!
Ms. Emma will not find herself in utter captivity until Sunday morning. The "Hulk" (read: radioactive) treatment/injection will only coarse through her system for 24 hours. Meaning? Meaning she'll be able to see other life forms sooner than Sunday. HA!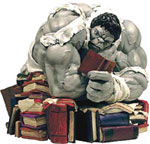 The thought of being in complete isolation from Wednesday until Sunday isn't the most exciting thought. In fact I'd say it's a pretty lonely thought. Guess that thought can be tossed to the wind along with the summer… Er, yea. So what if it's been in the 50's and 60's the past couple weeks. It's 'technically' fall. Yea. Right. Uh huh.
So with those happy things noted I will now enjoy the comfort of the warm water the shower has on pause for me and then scurry up to see-tee just to go to MA tomorrow. But… I'll have my iPod with me. = D W3rd.
11-24-2004 11:30 am