I recently upgraded my installation of Menalto's Gallery (http://gallery.menalto.com/) to the latest stable version – 2.3. This means I upgraded from 2.2.3 to 2.2.4, 2.2.5, 2.2.6, and 2.3 in one fell swoop.
It wasn't as simple as install updated files, click upgrade, sick back and wait. No. I installed the new files, began the upgrade process, ran into trouble (the config.php file disappeared), was directed to the installation setup process, couldn't remember the database name, database user, and/or the password, finally remembered all the details, the config.php file was reinstalled/fixed, then I ran the upgrade process again, and finally… It was done.
I smiled. Bunches in fact. I hadn't done anything in the gallery since October of 2008 and no new content had been uploaded since July 2007! Where have I been?!
After the upgrade and reinstall and upgrade ran successfully… I uploaded almost 2 years worth of photos. The second half of 2007, all of 2008, and a few months of 2009 – with more to come from 2008 and 2009.
With the theme updated I realized comments were off. Why? I'd noticed some time ago that spam comments were overwhelming the gallery. Why? Probably because I hadn't updated it in years. Fail. Epic fail. What to do, what to do.
I reinstalled the comment module and began the clean up process. So many processes!
Here's what happened after the first run after I installed my Akismet API number…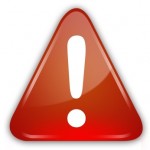 Checked 5381 comments. Found 5378 spam comments.
Whoa! That's a bunch of spam! After I purged the comments I thought "Hmm, why don't I run that one more time."
BAM!
Checked 1328 comments. Found 1372 spam comments.
Wha? Okay, a third time?
Checked 658 comments. Found 670 spam comments.
You get the drift. It kept going and going and going. Here's the final sprint…
Checked 386 comments. Found 358 spam comments.
Checked 58 comments. Found 73 spam comments.
Checked 58 comments. Found 27 spam comments.
Manually deleted 11 comments
Manually deleted 4 comments
Checked 17 comments. Found 0 spam comments.
So there is it. Gallery is upgraded. Photos were uploaded. Gary is happy.
And yes… More to come! =D